The Highline Ballroom recently announced that iconic New Jersey rapper, mogul and media personality Joe Budden, will present "Oh, What A Night!," a three-month residency in the form of a a dynamic showcase of emerging and established artist performances, interview segments and other elements connected to Joe's background as an artist and tastemaker.
Once a month, beginning January and continuing through March, the show will feature various up-and-coming and acclaimed artists and special guests, with Budden hosting the night. The inaugural show on January 22 will include creative artist H.I.M., who debuted his first EP to much acclaim in 2017, comedian Donnell Rawlings, whose credits include Chapelle Show and The Wire, and a few surprise guests.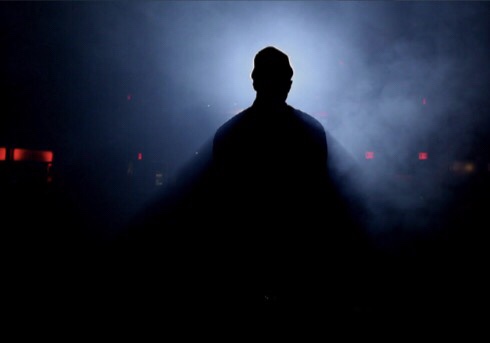 "Joe Budden's vision to present a dynamic residency showcasing his range as a curator, artist and tastemaker aligns with our commitment to present and support unique artistic expressions, talents and cultures," says Alex Kurland, Blue Note Entertainment Group Talent Buyer. "Joe has evolved from an artist to also a cultural figure and influencer, and his residency at Highline Ballroom will attempt to foster emerging and established talent ranging from media, comedy, music and beyond. In today's overwhelming digital and media climate, the importance of providing an inspiring live and raw platform for creatives is more important now than ever."
Born in New York and raised just across the river in Jersey City, Joe Budden is excited to bring his singular creative vision to the Highline Ballroom stage. "Culture, content & creators. While these words are thrown around more than ever today, it's becoming extremely difficult to spot, find and nurture true God given talent," says Budden. "While the music business continues to exploit & discard, and while opportunities come far and fewer, those of us in the business of MUSIC have only one job, to create through it. Backed by an amazing live band, "Oh, What a Night!" at Highline Ballroom in the heart of NYC will attempt to be that outlet. Live, Love, Laugh, Network and fellowship….. but most importantly, create."
Tickets for the January 22 "Oh What a Night" show are on sale now at this website link and this event is suitable for all ages. Each live show will be filmed and released exclusively on Joe Budden's YouTube channel.
"OH, WHAT A NIGHT" EVENT DETAILS Show Dates – January 22, February 21 and March 15
Location: 431 West 16th Street – between 9th and 10th Avenue
Tickets: $40 – $60
Doors Open: 6:30PM
Event Begins: 8:30PM
About The Highline Ballroom:
The Highline Ballroom is located at 431 West 16th Street between 9th Avenue and 10th Avenue. Tickets may be purchased at box office, via website, through Ticketweb, online at ticketweb.com or 866.468.7619. Highline Ballroom is a full-scale restaurant and bar and serves food and drink throughout all shows. Unless otherwise noted, all shows are suitable for all ages and offer general admission seating.