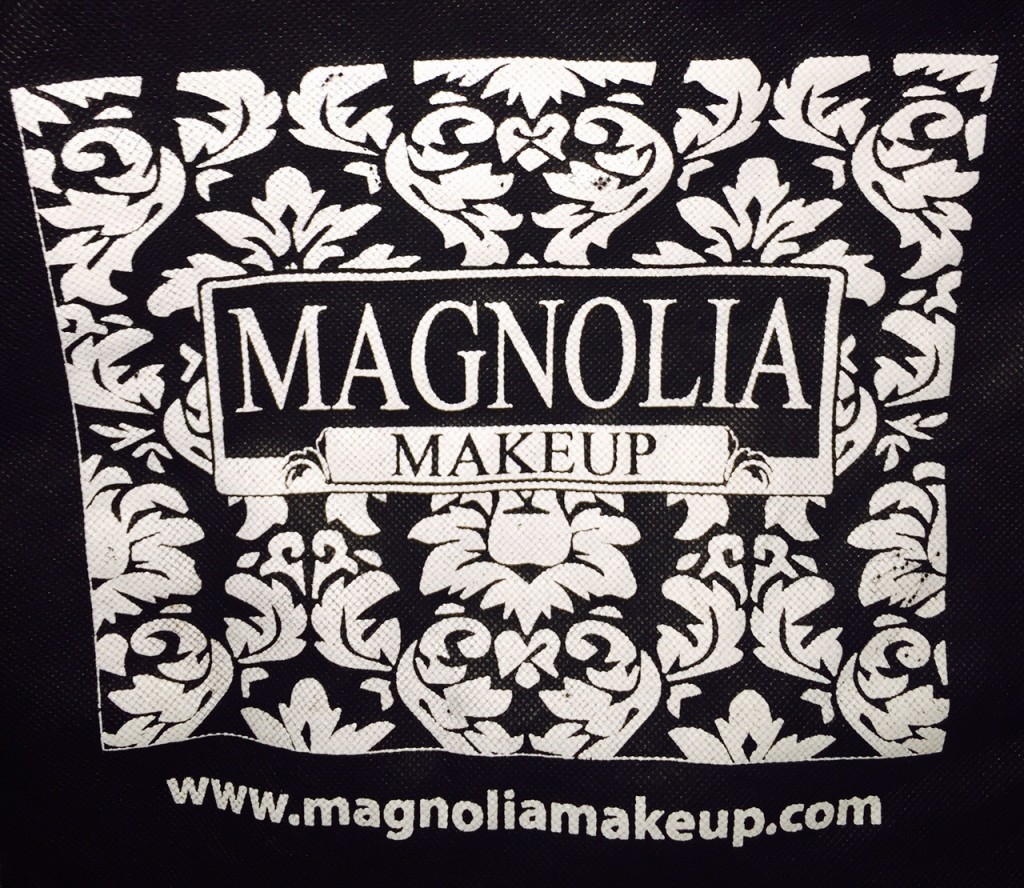 During my trip to the 2015 Essence Festival, I had the privilege of attending the Digital Sorority Essence Fest event GlamX at the Magnolia Makeup studio.
Whenever I hear the words free gift or mini makeover you have my undivided attention. Therefore when I walked into this quaint and beautifully decorated space, my eyes were pleased. As guests we were offered two complimentary makeup services. I chose to have my lips and brows restored, and the owner certainly didn't disappoint my facial features.
I fell in love with Tia Howard's (owner) glittery eyeshadow (pictured below) and purchased it immediately. The color on her eyes popped and caught the attention of my BFF as well. The personally selected lip color chosen for me by Tia is named Beaux and it is delightful.
Through discussion I learned their makeup products are carefully manufactured to protect our skin and not irritate it with harmful chemicals. I have the worst skin in the world so I'm always mindful of what I put on my body.
The shimmering eye shadow looked great on my eyes and the Beaux ultra matte lipstick will provide all day coverage. No matter what you eat or drink the shade will stay put. I received several compliments on my lip color from strangers during my Essence trip and here back at home.
Overall, I love to see a family vision come forth and brought to life. When the products being served are amazing the results are priceless. If you are in the New Orleans, Louisiana area or plan to visit stop by and take a look for yourself. You can also visit their website to order Magnolia Makeup online as well, and check their calendar to sign up for their free classes. Enjoy!