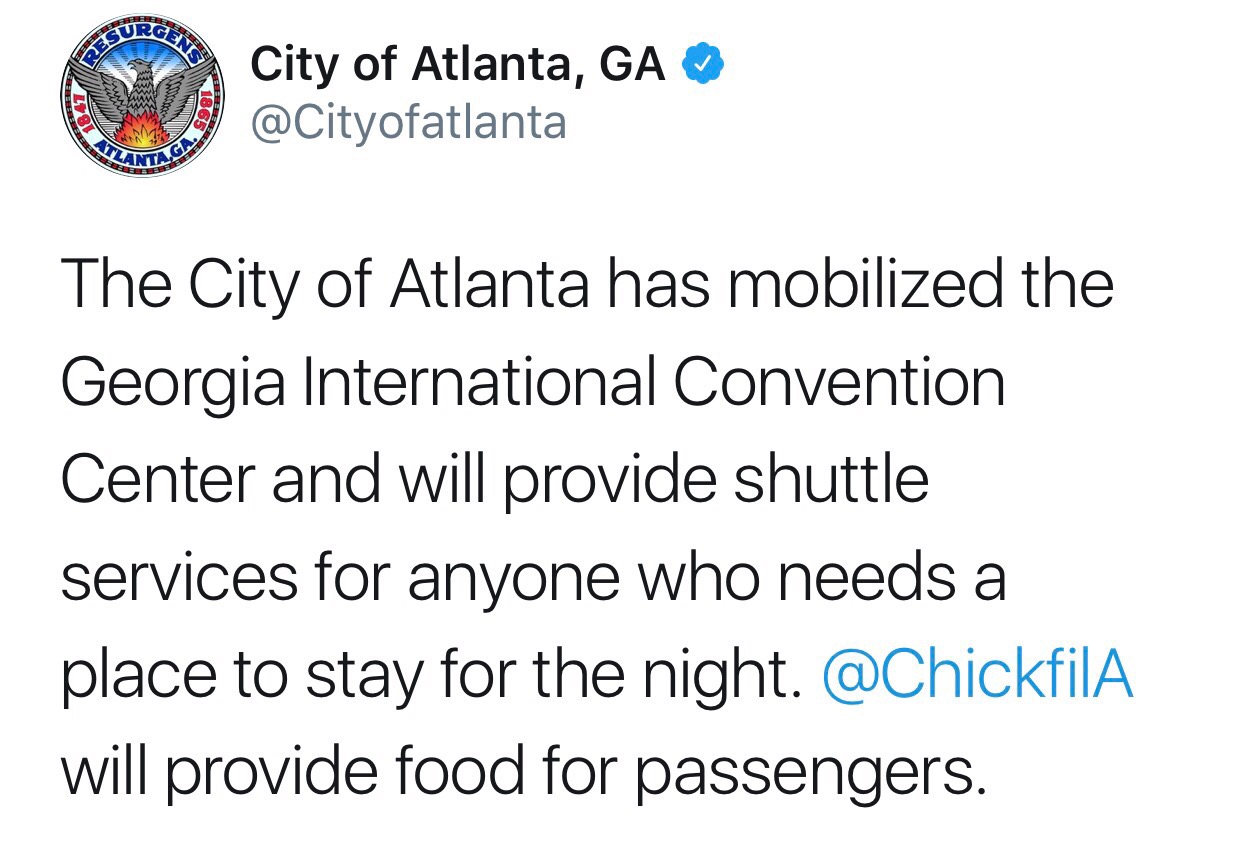 Update News: Per WSB Radio the Atlanta Police Department is now working to evacuate stranded passengers away from the Atlanta airport.
For almost four hours at this moment, the Hartsfield-Jackson Atlanta International Airport is without power and the cause is unknown. Considered as one of the busiest airports in the country, at least 600 flights are cancelled due to this Atlanta power outage.
The Federal Aviation Administration has grounded all flights departing to Atlanta meaning, the flights must stay at their current airport location. All international flights are being diverted to other airports.
As more information is available I will update this article. View some pertinent details below.