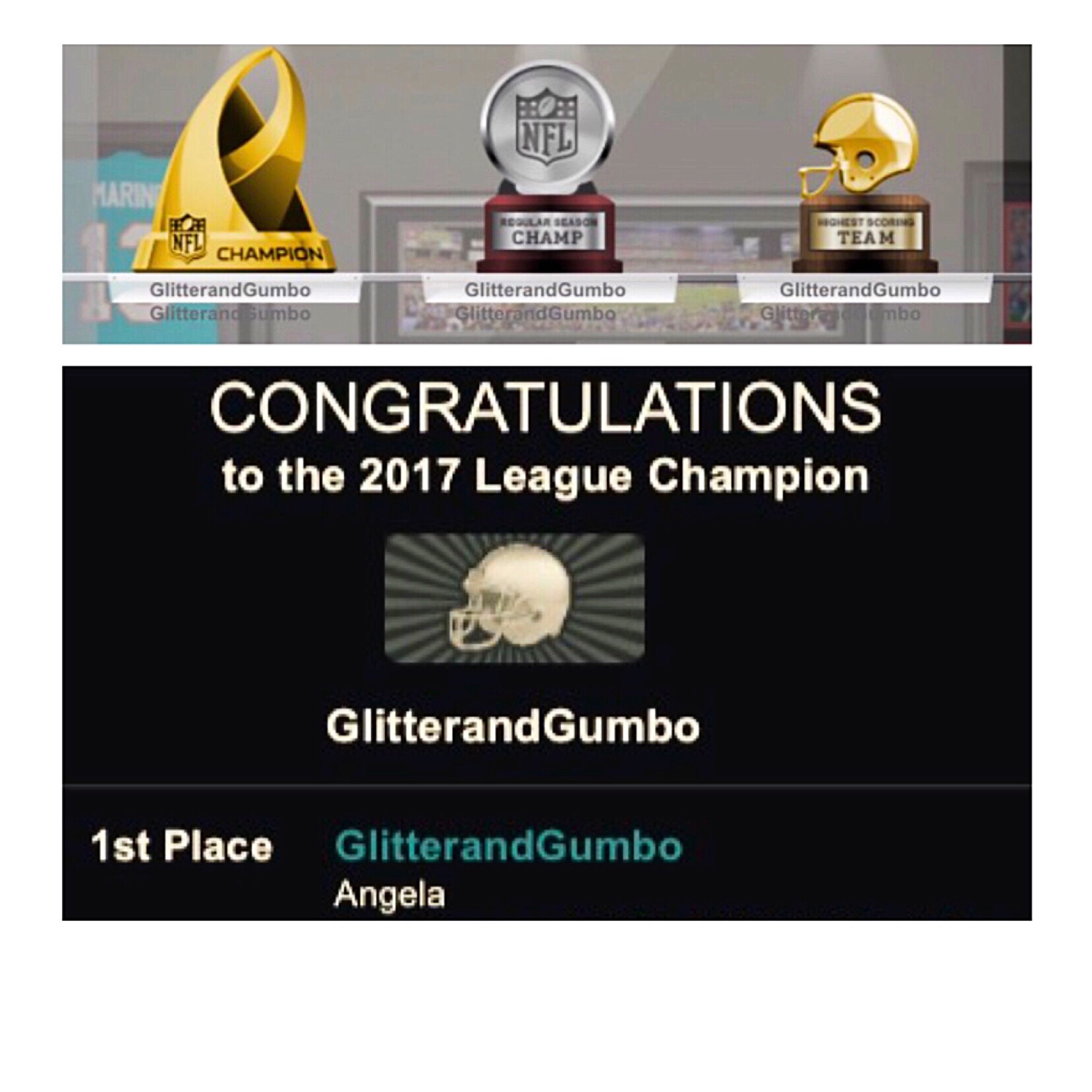 I am excited to announce that I won my first fantasy football championship in a league I've been playing with for five years. During our draft day I was completely distracted and could not concentrate on picking up the players I really wanted. Therefore my original roster made me feel unaccomplished. I remained at the bottom of the standings for at least two-three weeks and should have given up the idea of a championship round. Thankfully my strong determination to win was placed into motion and voila! The champ is here.
The premise of my short fantasy football story is to acknowledge the fact that the Philadelphia Eagles (NFC East), Jacksonville Jaguars (AFC South), and potentially the Carolina Panthers (NFC South) are listed as NFL teams that went from worst-to-first for the 2017 season.
I can honestly say I kinda know what this feels like. Some Fans may have given up on these guys or just expected mediocre results, not realizing their hidden potential is oozing with greatness.
The NFL postseason is always filled with magical moments that make you ask, "How did they do that?" With the Philadelphia Eagles being the only unbeaten team at home this season, I look forward to seeing if the streak will continue. Despite losing their star QB Carson Wentz, I wouldn't doubt the capabilities of backup QB Nick Foles and his fellow Eagle teammates.
Jacksonville is everything they should be at this point. After enduring so many dreadful seasons of low record disappointments, it's good to see them step up and own their historic placement in the league. Although the Jaguars are the arch nemesis of the Houston Texans, knowing they have A.J. Bouye on their team makes me root for them. These boys are hungry and I'm eager to see the Jaguars defense light up their opponent's offense.
And last but not least, the Carolina Panthers emerged with a reminiscent throwback to Kool Moe Dee's "How Ya Like Me Now?" record. Cam Newton is putting the sauce on a potential Super Bowl run and it is intriguing. I expect nothing but pure fire and heart out of him and you never know where this will lead.
The postseason is upon us and only the strong will survive. May the best team arrive in Minneapolis for Super Bowl 53.