If you haven't heard, The Great Xscape tour is selling out stadiums across the country and leaving fans rejuvenated with that 90's nostalgic feeling. Last night, the tour made a stop in my hometown of Houston, Texas and I was ecstatic to experience this concert on a whole new level. GlitterandGumbo.com had the esteemed privilege of working as media for this event and capturing some photography for your viewing pleasure.
As fans filled the Toyota Center it became an instantaneous house party where strangers literally became friends. DJ-AONE had us grooving in our seats to the sounds of Tevin Campbell, Brandy, Houston's own Lil KeKe, and the ultimate urban crowd hype song Swag Surfin' and more.
June's Diary graced the stage first and gave us strong choreography with beautiful harmony to match their energetic stage presence. You may remember the ladies of June's Diary from Kelly Rowland's BET Network reality series, CHASING DESTINY in which Kelly set out to create the next historic girl group. I thoroughly enjoyed June Diary's performance as they sang a few of their R&B singles and popular tracks from other male/female groups such as Envogue and New Edition.
Zonnique, the lovely daughter of Xscape group member Tameka "Tiny" Cottle, performed next as she sang a few songs from her 2017 EP titled LOVE JONES. It's great to see this mother/daughter duo share the experience of touring across the country and displaying their gift of song.
Tamar Braxton opened up as the third artist with her popular club banger, "Sugar" and didn't disappoint the "Tamartians" (Fans of Tamar group name) as she popped her body and twerked a few times with her dancers. Tamar's personality always shines through as she gives a shout-out to Houston fans during the performance.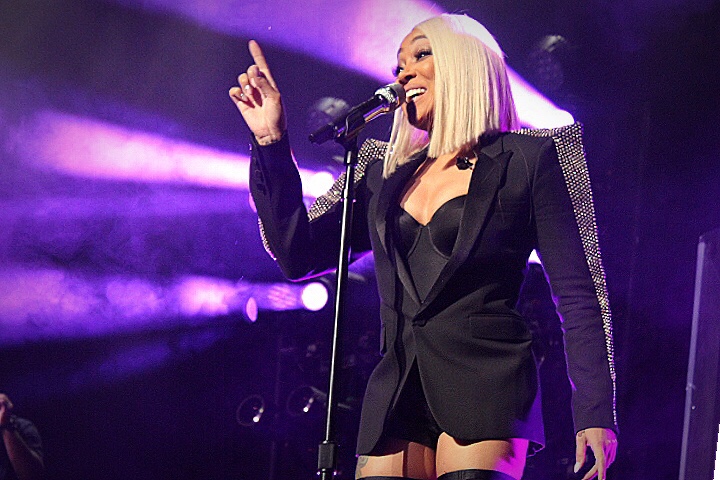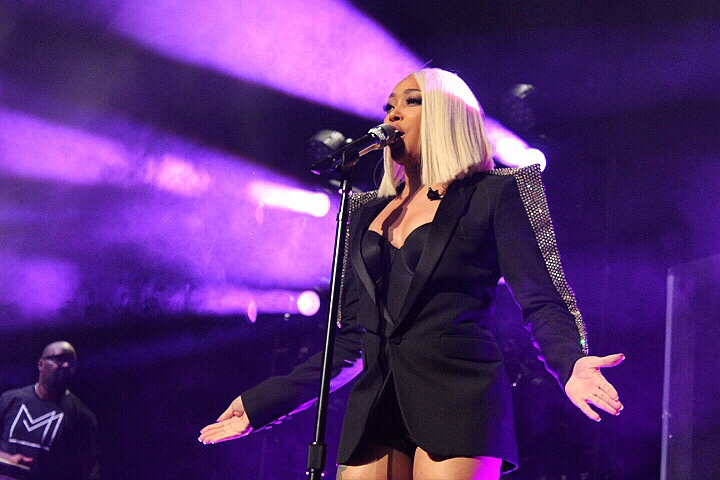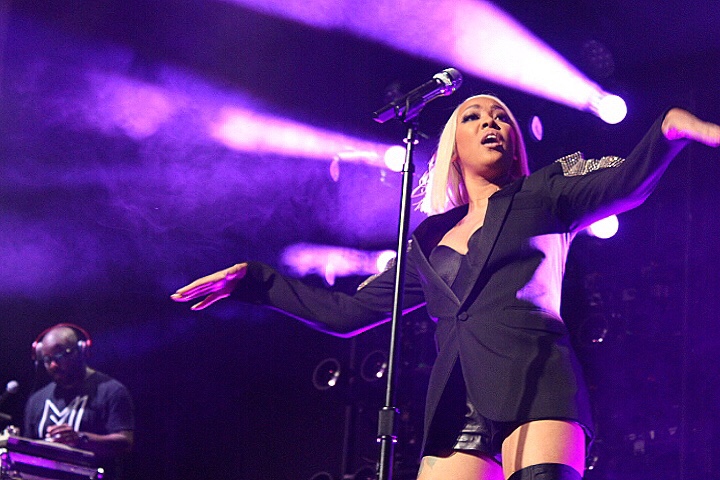 Legendary R&B songtress Monica, appeared fourth on the set list and gave me life with her gorgeous wardrobe changes. Of course we all know Monica can sing however, I absolutely adore her overall style. It is fantastic. Whether shorts, a pantsuit, or a free flowing red silk dress she slayed the stage. The Houston crowd was on their feet and got extra hype when Monica sang our favorite anthem, "So Gone" and rapped the famous lyrics. This song never gets old.
Then the magical moment we've all been waiting for arrived, when Xscape hid behind a white cloth as their video introduction played in the background. We were witnessing the new birth of four women that have endured a lot during their 18 years of silence. All of these women can still sing and sang their faces off, as fans bellowed each note word for word.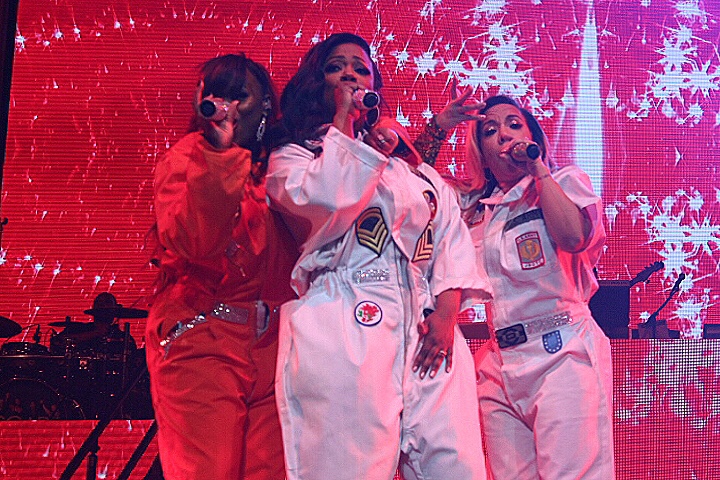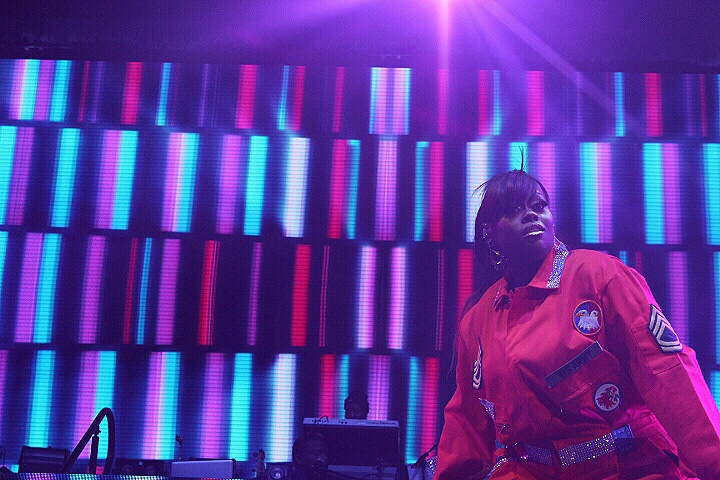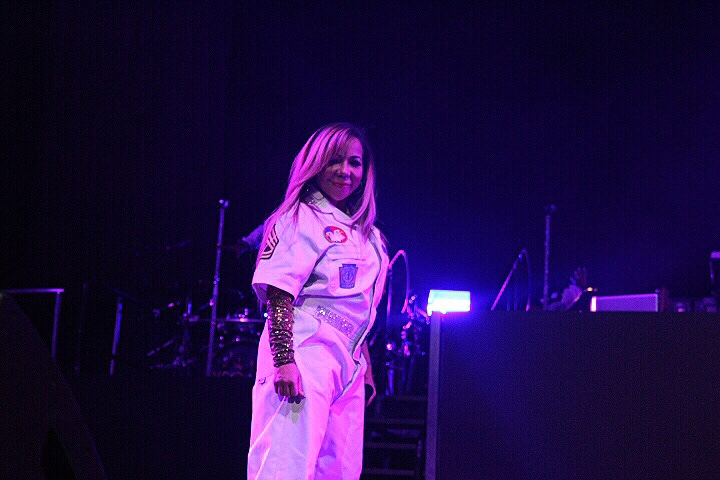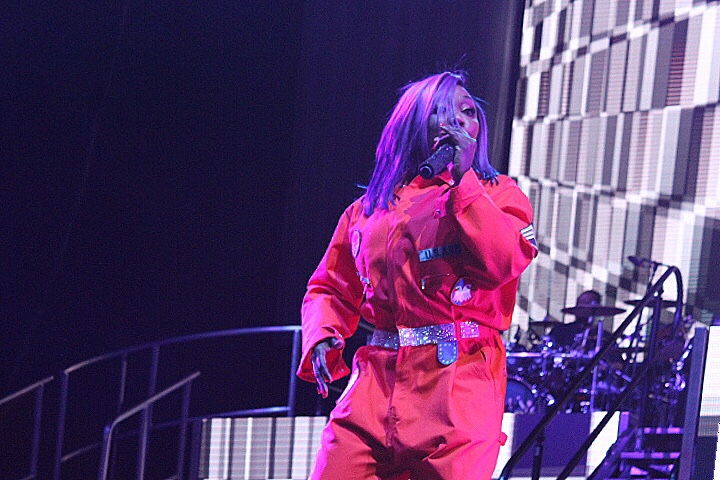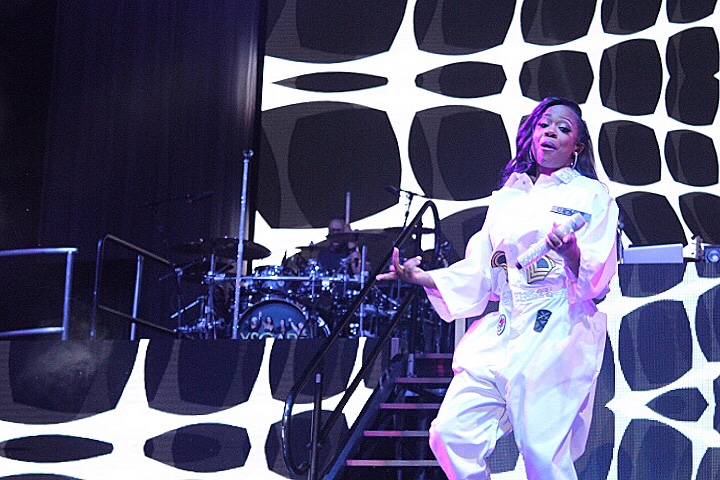 The ladies opened up with their historic Tomboy style and thereafter Xscape's wardrobe sparkled effortlessly on stage and had the essence of Glitter&Gumbo all over them. Loved it! Tiny received so much love from the crowd for her strong vocal skills demonstrated on the 1994 single titled "Tonight."
Houston, Texas also received a few surprises during the Xscape set as Houston rappers Bun B and Scarface took us back with some of their popular rap tunes. The comedy video skit Xscape Back Together had us laughing and became a great interlude during their wardrobe changes. Although the ladies serve fierceness as a group, each member also shared a brief skit displaying their naughty side in the bedroom.
As the concert came to a close, the tune of "Understanding" kept playing in my mind and it was a pleasant treat to reminisce over a song that became one of my favorites through the years. Overall, this concert echoed the spirit of strong women living out their dreams and empowering others along the way.
I'm not sure if we will see all four ladies perform again as a group at the conclusion of this tour. Kandi Burruss will be starring in the New York Broadway musical CHICAGO in January and her schedule is booked and busy with great opportuities. Therefore I encourage you to experience this tour in a city near you before it's too late. Tamika, Tiny, and Latocha recently released two new singles titled "Dream Killa" and "Wifed Up" which are available on iTunes and all digital streaming platforms.